AT THE AUTOTRON ROSMALEN – THE NETHERLANDS

07 – 08 April 2018
Organisation : Int. Art Society ORCA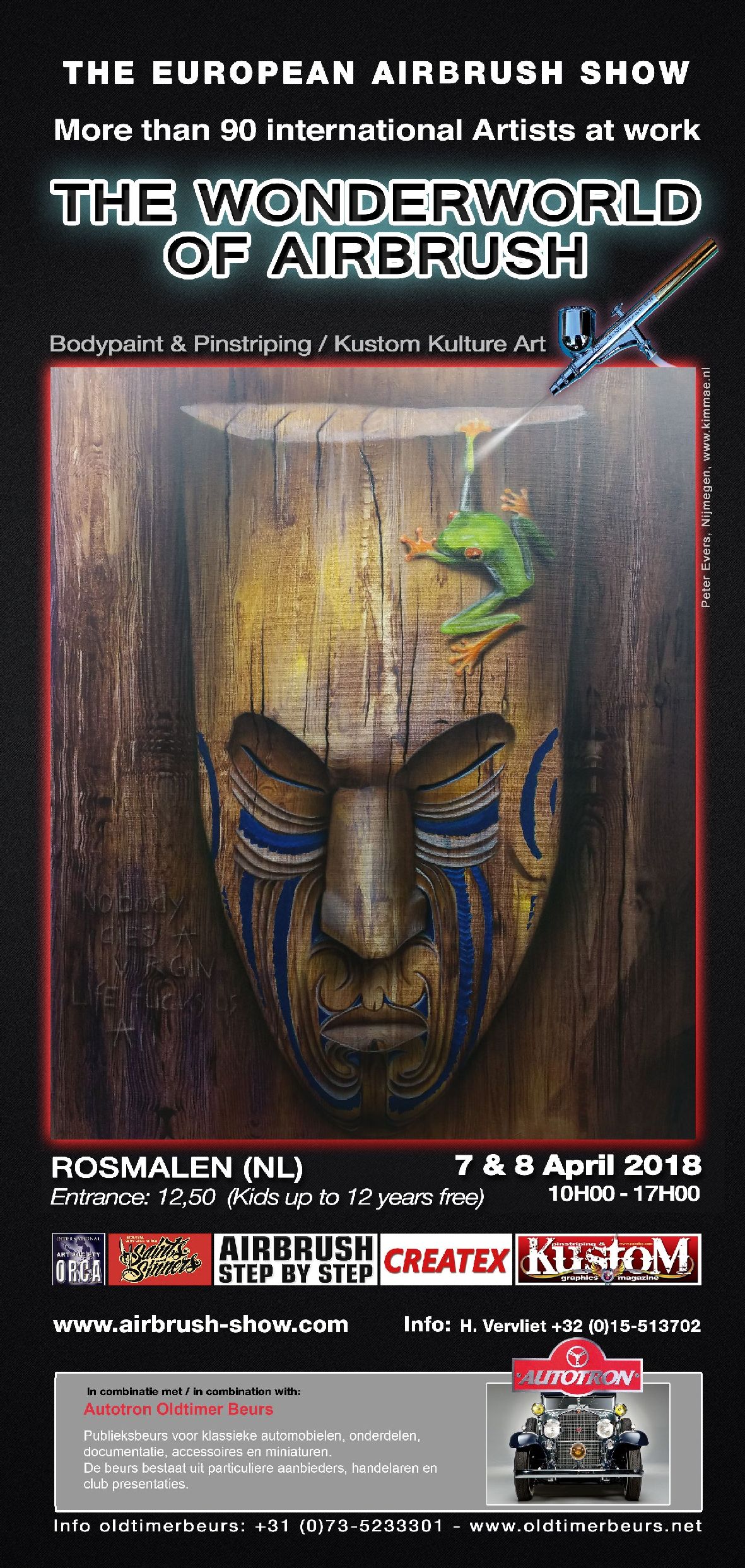 This year the "Wonder World of Airbrush" is again held in Rosmalen….on Saturday, April 7th and Sunday April 8th, 2018. This airbrush show in the future will hopefully remain in April.
Now, we will be together with an Oldtimer car show organised by Autotron themselves, I think this combination will also work. The airbrush – Pinstriping/Kustom Kulture Art & Bodypaint show is now spread over the whole of the balcony on the 1st floor, however with a different layout (we learned from the earlier edition).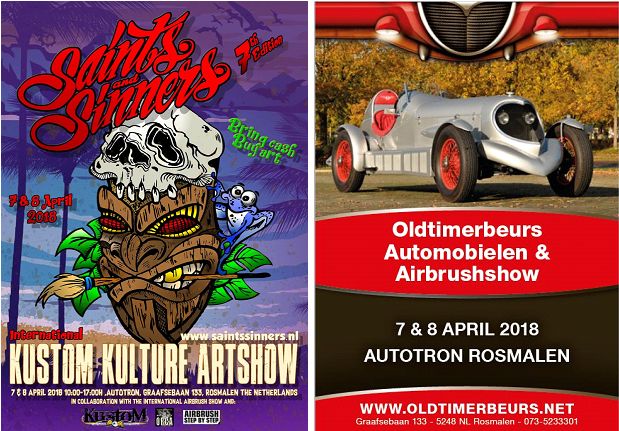 www.saintssinners.nl
For the 20th time this event is being held in the Netherlands, now for the 13th time in AUTOTRON Rosmalen (s'Hertogenbosch) 1st floor, open to the public from 10 H till 17 H. All aspects of airbrush & Kustom Kulture Art will be put in the spotlight.
There are 90 artists from various countries invited to show their talents. Next to presenting their existing work, the artists create live a new work on site. There are commercial stands in the show which offer all airbrush equipment at special show prices.
In the vast complex of Autotron Rosmalen a lot of classic automobiles are aligned. A big portion has been restored to the finest detail by people of the trade, others could only get back to the road after their engine block undergoing a severe revision. However in whatever condition they will be brought to Rosmalen, the memories in seeing these spry old cars will nevertheless be overwhelming.
Entry for the Airbrush Show and the US Car Show is
€ 12,50 /person with children free till 12 year.
Discount coupon…
Autotron is located on the A59 's Hertogenbosch – Nijmegen. www.oldtimerbeurs.net